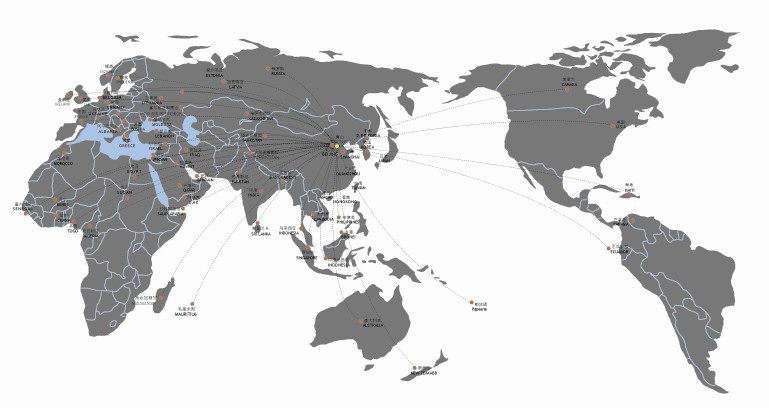 At Goldensea Chemicals, we think and act as a global company. Our commitment to international expansion is to better serve a broad and growing base of global manufacturers.


We expanded the network of distributor and manufacturers' representatives supporting Goldensea Chemicals internationally. As a result of these and other efforts, our international revenues increased 81% over the prior year. While domestic revenues currently comprise 65% of total revenues, we recognize that our future growth is dependent on continued worldwide expansion.

Goldensea Chemicals organization combines a focused direct sales management team with an extensive network of independent sales organizations and distributors. Instead of developing a large direct sales force with its overhead and high fixed costs, we have developed an optimal organizational structure for reaching a customer base. This sales network has proved to be very effective in today's competitive marketplace because of the independent sales representatives' and distributors' extensive reach and customer knowledge. Manufacturers' representatives work closely with major customer accounts. The success of this strategy is clearly based on having the largest number of field technical support engineers and the most comprehensive training programs for field sales personnel.

In a continual effort to be more responsive to our customers, we are committing additional resources to training and technical support since 2006. Comprehensive post-sales technical support distinguishes Goldensea Chemicals from the other chemicals suppliers and gives us a strong competitive advantage. As with many other improvements, technical support is essential to driving new applications and market growth.